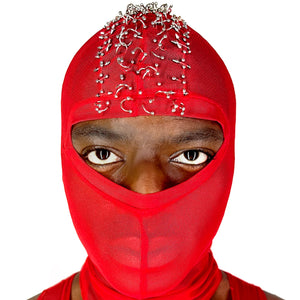 CHRISHABANA
"TROJAN" BALACLAVA
Sale price Price $280.00 Regular price $280.00 Unit price / per
Stretch knit nylon-blend mesh Balaclava, decorated with stainless steel body piercings in the shape of a mohawk at the top of the head.
Nylon/Spandex Mesh w/ Stainless Steel Studs.
Hand Wash Gently in Cold Water and lay flat or hang to dry
NOTE: Sometimes the piercings will hook and tangle on each other, so make sure to store the piece on a head form or hang it from the top to avoid tangled piercings.
Pieces are made to order in USA. Please allow up to 4 weeks from the date of your order for shipping.